Our Aims for Sustainability
As a leading company in the field of comprehensive logistics of chemicals and hazardous materials, NRS GROUP is thoroughly committed to business activities that reduce the burden on the community and the environment. We have and will continue to contribute to society through corporate activities that take the SDGs/ESGs into consideration.
NRS GROUP Initiative for the SDGs/ESG Management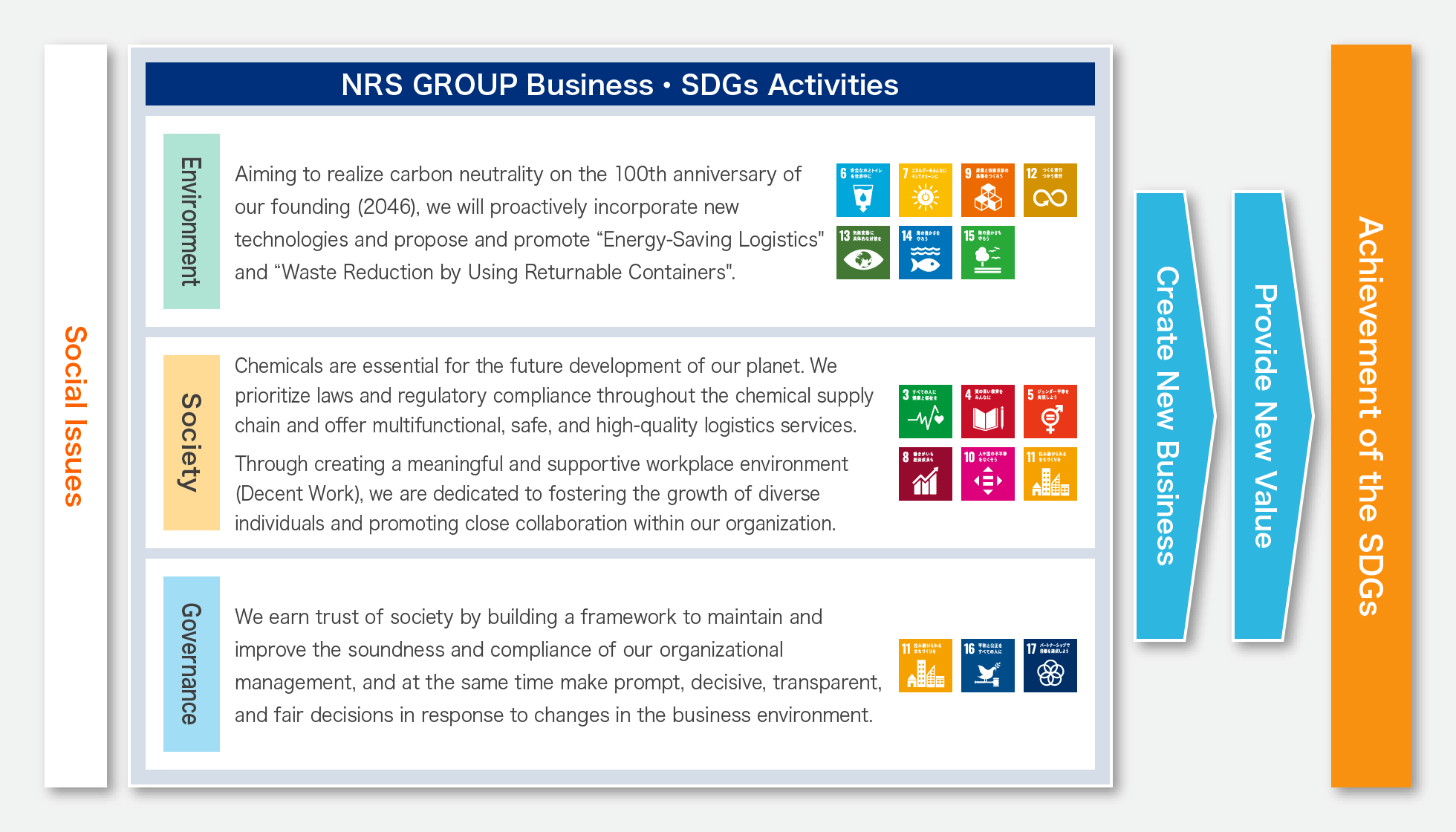 Efforts Towards Deregulation
NRS GROUP has introduced overseas logistics mode, and made efforts to relax weight regulations and to improve safety technologies. Through the internationalization of logistics and the realization of highly efficient mass transportation, we contribute to the environment and society.
■ Introduction of tank containers to Japan

● Classified and notified as a portable tank storage facility for international transport.

■ Vehicles: relaxation of weight restrictions, improvement of safety technology

● Development of 24 ton chassis and 30.48 ton chassis.
● Development of a special chassis for loading tank containers with roll-over prevention device.
Structure for Promoting Sustainability
Established the Sustainability Committee, chaired by the President and COO. We will further accelerate our efforts for sustainability.